Welcome to Red Cedar Lake Camp
Red Cedar Lake Camp is your gateway to the best Northern Ontario vacation you can imagine with fun and activities for the whole family including great fishing. We are only 4.5 hour's drive north of Toronto and in a pristine wilderness region north of North Bay. We are best described as a wilderness fishing lodge and a family cottage resort all-in-one.

Seasonal Trailer Sites Available for 2016
Sports Fishing:
Red Cedar Lake has an extremely diverse structure typical of Canadian Shield lakes, which has created the perfect habitat for multiple species of game fish. The rocky points and shoals produce good numbers of Walleye (Pickerel) including big trophy Walleye with guests commonly catching Walleyes over 25 inches. There is plenty of good eating-size Walleyes as well.

The weedy back-bays and sunken weedy reefs produce good numbers of Northern Pike with the occasional 20-pounder.

Smallmouth Bass are just about everywhere. It does not matter where you fish you will run into good numbers of Smallmouth Bass with 2 and 3-pounders being common. Smallmouth Bass in the 4 and 5-pound range are also caught many times throughout the summer.

All the drop-offs and deep structure facing the larger open areas of the lakes produce Lake Trout of all sizes including good eating sizes.
Accommodations:
We have eleven lakefront cottages that are clean and comfortable with modern amenities. They are fully furnished and fully equipped for housekeeping. Our cottages can accommodate groups from 2 to 11 adults comfortably. If you don't feel like cooking; we offer full American Plan featuring delicious breakfasts, a packed lunch and delicious home cooked meals, all served in the main lodge. For the ultimate all inclusive adventure, we offer our Deluxe Fishing Package. This includes accommodations, all of your meals, a boat and motor, gas, bait, landing net, fish finder, maps, fish cleaning facilities, etc. We also have spots available for RVs.

We have 14' fishing boats and 9.9 and 15 hp motors for rent or you can bring your own boat. Our docks are sturdy and nestled in the back of Loon Bay so your boat will be protected by the weather.

Lodge:
We have a fully licensed restaurant with a games room. Join us on Friday nights for all you can eat fish and chips and Saturday nights for Wing night from 5pm to 8pm. Breakfast is available every morning from 8am-10am and Sundays until 11am.

Our store offers souvenirs, tackle, ice cream and snacks. We sell minnows, leeches, worms, firewood and ice.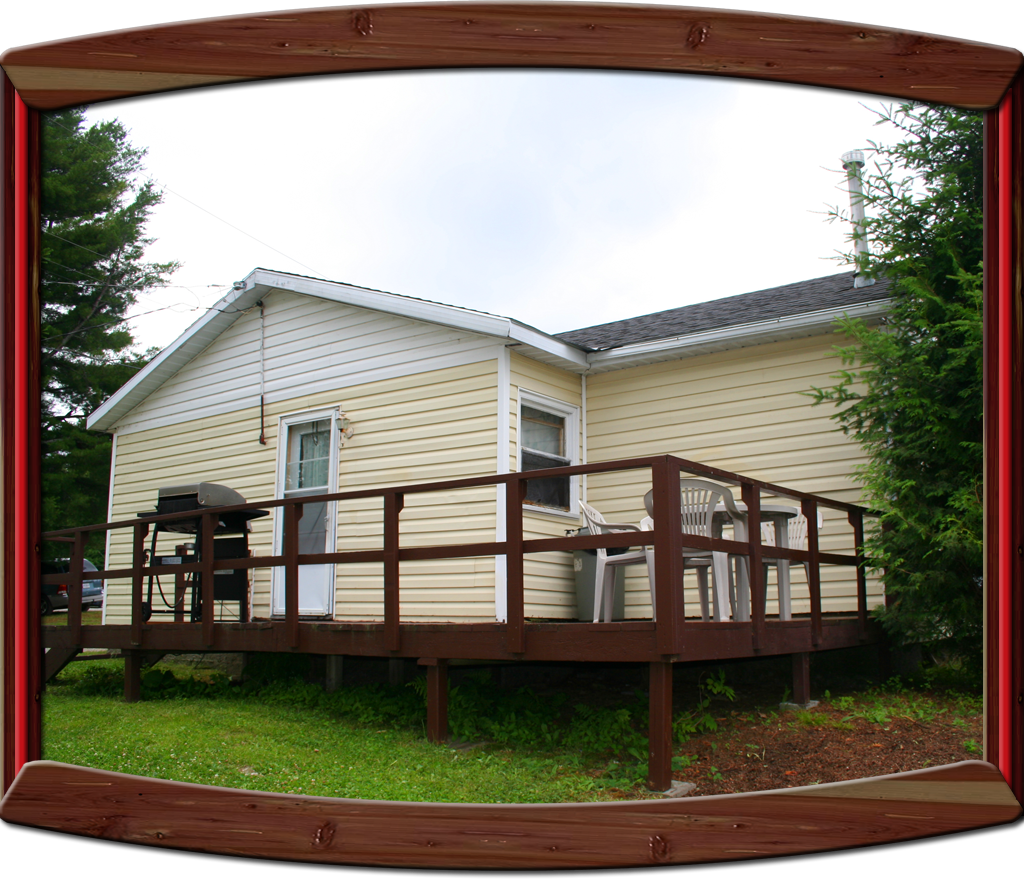 Fun Family Activities & Features:
Red Cedar Lake Camp is a family vacation resort with many fun activities other than great fishing. Our main attraction is our beautiful sandy beach combined with the warm water of Loon Bay. The kids will have a great time swimming and meeting new friends. We also have a swimming raft. Many of the families that stay at camp go tubing or just relax on the beach with a cold drink. We have paddleboats, canoes and kayaks for those who wish to explore the immediate area. Some families jump in their boat and take off down the lake for the day and find an island to have a shore lunch or view the beautiful rock structure on the shoreline with its tower White Pines, Jack Pines and Western Red Cedars. Spotting wildlife is one of the key attractions in the area. Loons, Otters, Beavers, Minks, Pine Martens and Bald Eagles are the most commonly seen wildlife. Some lucky guests spot Moose and Black Bears on the shore and even the occasional Whitetail Deer.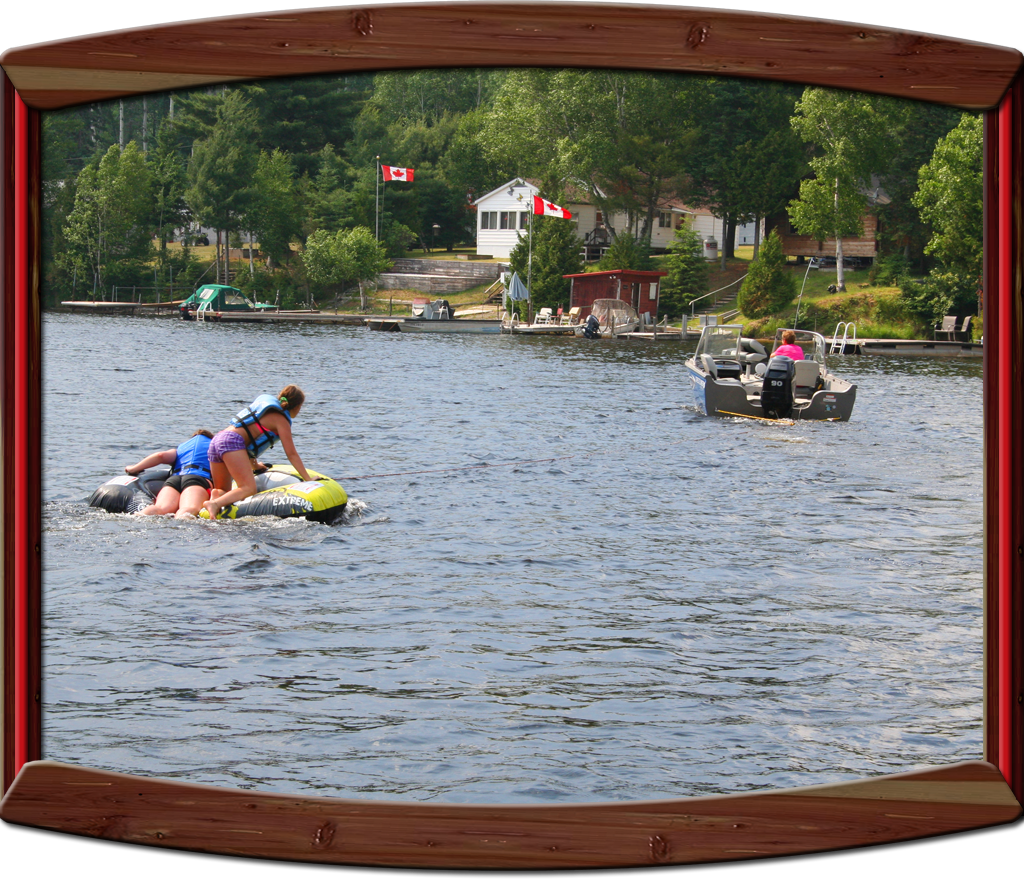 Hunting & ATVing:
We offer accommodations in the Fall for resident hunters with their own tags for Moose and Black Bear in WMU40 and WMU41. Anyone can buy a small game license and hunt for Grouse. We do not have non-resident Black Bear & Moose hunting packages at this time. The area has a labyrinth of ATV trails going back into the deep bush where you will gain access to remote lakes and other terrains such as streams, swamps, sandy areas, rocky paths and game trails. Jump on your ATV, right outside your door and head out for the day.

Please email us or phone us toll free at 1-(844) 892-2352 or local (705) 892-2352 if you have any questions.

Spring, Summer & Fall; We have it all!

Best Regards
Scott & Sheri Brandt - Contact Us